Up the Comfort Level of Your Living Room with a Sectional Sofa
January 21st, 2016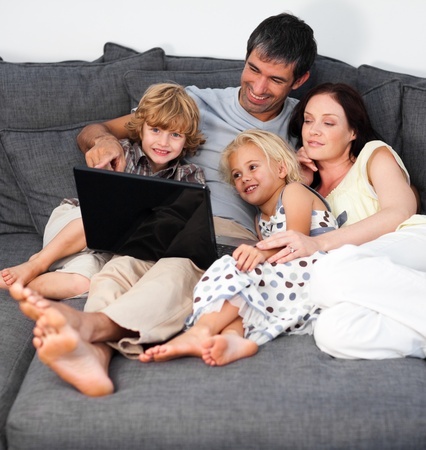 The space where you spend a lot of time with your family, the living room is an area where you can enjoy your favorite television shows, play games with your kids and catch up with guests. One of the most important aspects of your living room décor is your sofa, and there is nothing better than a comfortable and attractive lounge-worthy one. While traditional living rooms typically pair a three seated sofa with a smaller love seat or a set of chairs, many families are opting to trade this furniture arrangement in to make space for the large and comfy sectional sofa. In all but the smallest of spaces and regardless of the style of your home, there is a sectional that will work for you.

De-Clutter a Small Space
Furnishing a small living room can be tough. You want enough seating for your whole family, but too many pieces of furniture can create a cluttered feeling. Instead of trying to squeeze a couple of couches into your small space, consider a sectional. Placed in a corner, a sectional will provide maximum seating while leaving plenty of room for an ottoman or coffee table towards the middle of the room.

Easily Furnish a Large Space
Furnishing a really big living room can be just as hard as furnishing a small one, and a sectional can help out once again. Especially when you first move into a home, the furnishing options can seem overwhelming, but a cozy sectional is the perfect way to take up a big chunk of the space. With plenty of room to snuggle up and watch TV, the only other pieces you need to add to your space are a coffee table and a couple fun chairs.

Allow for Flexibility
Not only do sectionals look great in any space, but they can be extraordinarily flexible. Modular sectionals are made of several pieces, if you decide you want to change up your space, you can always take the pieces apart and move them around your room for a fresh new look.

If you are interested in adding a sectional into your living room décor, Conway Furniture has a wide variety of options for you to choose from. The room planner on our website is a great place to start; or just measure your space and head to our Listowel, Ontario shop to try your favorite sofas on for size!