How to Add Colour to Your Home
March 20th, 2023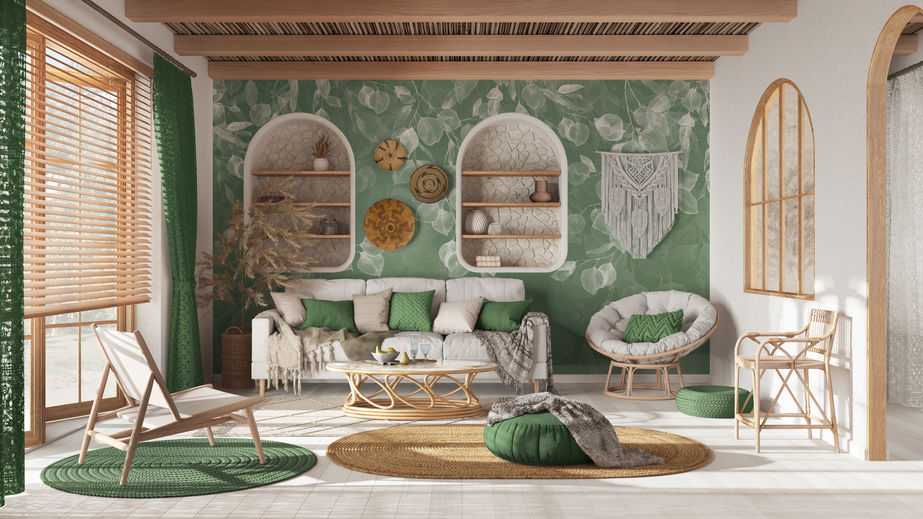 Whether you have just purchased a new home or are re-decorating a room you've spent years in, there are many things to consider and decisions to make. One of the most important components of designing a space you will love and feel comfortable in is tackling the colour scheme.
We all need a little colour in our lives, but if you aren't an interior designer, it can be difficult to determine a tasteful way to bring it into your space without looking tacky or out of place.
Here are some helpful tips on how to successfully add colour to your home!
Follow the 60-30-10 Rule
When re-doing any room, use the 60-30-10 rule to create a style appealing to the eye that looks straight out of an interior design magazine! Most spaces can be divided into three simple categories. 60 percent of a room's colour comes from the walls, 30 percent from the furniture and upholstery and 10 percent from accent pieces and accessories. Your walls will be the most dominant colour in the room, so it is usually best to make them the most neutral shade.
Decide on a Colour Scheme
When deciding between a complementary colour scheme and an analogous one, consider the level of formality the room should portray. Complimentary colours like blue and yellow or purple and orange can be found across from each other on the colour wheel. These hues create a more formal style than analogous schemes, composed of colours next to each other on the colour wheel (think blues and violets or reds and oranges). Use an analogous palette to create a soothing, relaxed feeling in a living room or bedroom.
A key step to choosing colours is to make the floor the darkest part of the room, the walls a medium tone, and the ceiling the lightest shade. This will create a naturally appealing look regardless of your colour scheme.
Pull from Your Favourite Pieces
Whether it is the pattern of your upholstered couch or the main colours in your favourite piece of art, discover your colour scheme from something you love and already plan to place in the room. This technique is much easier than choosing the paint first and looking for a décor that will match it. Use the piece's most neutral colour to paint the walls and accent with brighter or more eye-catching shades.
Determine the Emotion of the Room
Colour adds personality and depth to your space. Think about what you want the vibe of the room to be. Are you repainting your master bedroom? Then you may want to choose colours we often associate with relaxation and peace, like blues and greens. Are you redesigning the kid's playroom? Try adding bright, fun colours like yellows and pinks!
Decide what emotional impact you want the room to have. Would you like it to be lively? Choose reds and yellows. If you prefer subdued, try blues and browns.
Test It Out
Before starting your next redesign project, test it by bringing home paint swatches and fabric samples. The colour or fabric you love at the store may look completely different in your home's lighting. Ask for a sample and place it in the room you are renovating for a few days. Revisit the piece in different lighting and moods to ensure it's the right choice for you. Purchasing furniture and painting a room are big decisions that you will live with for years – no need to make your choices too hastily!
At Conway Furniture, we offer a wide selection of furniture and home accents in various colours and patterns to bring your home that new energy and personalized style it needs! From rugs and artwork to fine leather products, bedroom furniture, and storage solutions, there is something for every home.
Contact us at (519)291-3820, and be sure to browse our inventory online along with our clearance section for some incredible deals!