Using Color Psychology to Help Perfect Your Space
August 24th, 2020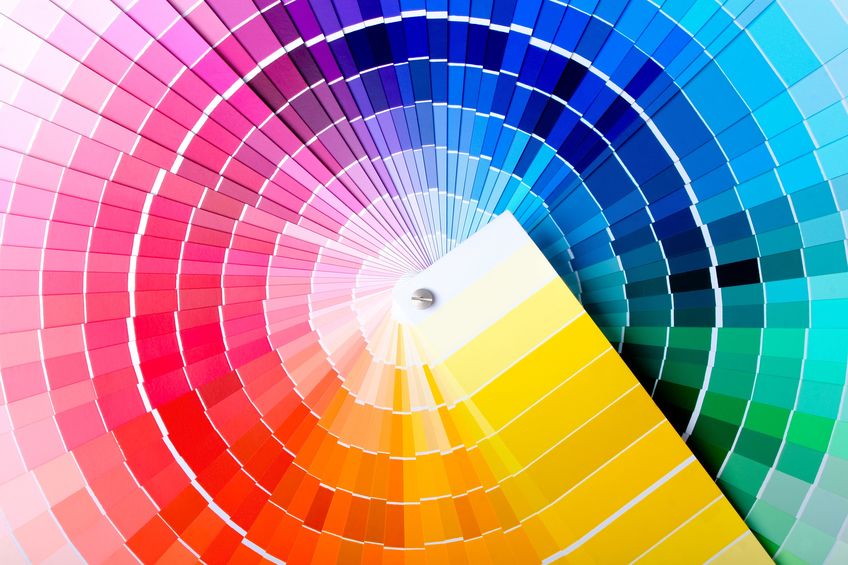 Isn't it amazing how you can walk into one room of the house and feel relaxed and at ease, but move to another and feel energized and ready to be productive? Have you ever thought about how that kind of affect is achieved? We'll let you in on the secret—color!
In the interior design world, color psychology is key in creating a space that looks and feels how you want it to. When you're planning out and decorating the rooms in your home, understanding the basics of color psychology can go a long way in bringing your vision to life. Take a look at some of the fundamental principles to help you make the most of color in your space!
What is color psychology?
First and foremost, let's define the concept of color psychology. Color psychology is simply how colors impact our thoughts and mood. Different colors are associated with different emotions and can be used to bring different energies to an environment. Additionally, since our emotions help determine how we act, color has the power to define a space and influence what we do while we're in it.
The colors you use in a room are a powerful tool for establishing the right atmosphere for that space.
When you choose a color scheme for a room, you want to carefully consider how much time you'll be spending in it and how you plan on using it. Would you want to walk into your master bedroom and feel stimulated and energized, like you're ready to write the next great American novel? Probably not. You want to enter your bedroom and feel relaxed and prepared to get a good night's sleep. In your home office though? The more energy and stimulation, the more productive you'll be!
To help you get started choosing the right colors for your space, check out this breakdown of how the most common interior design colors influence our emotions:
Black
Black is a powerful color. It conveys elegance, sophistication, and makes a bold statement. A completely black room can be overwhelming for the senses though, so it's best to stick with black as an accent color or in small spaces.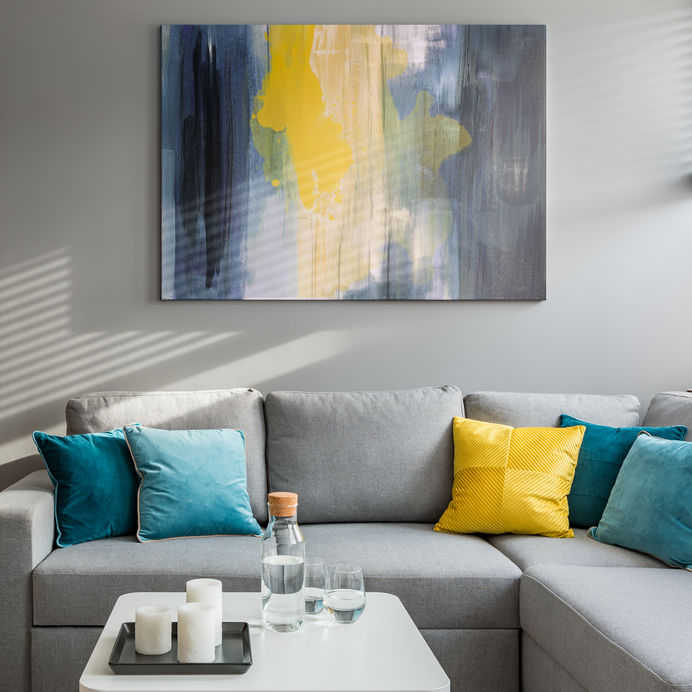 Grey
Grey is a pretty versatile color, depending on the shade and which other hues you choose to pair it with. A light grey can be soft and calming, while a deeper shade can make a strong statement similar to black. Just be careful not to wash a room out by using grey alone—a bright accent color will help keep a grey scheme from getting boring.
White
Like grey (and most other neutrals), white is a color with a lot of versatility. People like white as a universally-appealing color because of the fresh quality it can bring to a space. White rooms feel airy and clean. Because it reflects light, white can also be used to make a room feel bigger, brighter, and more open.
Brown
If you're looking to create a room infused with warmth and comfort, you can't go wrong with brown. It's a hue that reminds us of the earth, and therefore carries a sense of stability and safety. Natural wooden accents are a great way to incorporate brown in your color palette.
Red
Red is one of the most stimulating, high-energy colors you can choose for your space. Depending on the shade you use, it can have a dramatic, emboldening effect or create a more romantic, intimate atmosphere.
Blue
Blue is a great color for bedrooms and bathrooms because of how it relaxes the mind. The color blue is known for its calming effect, but in darker shades can also make a space feel luxurious.
Yellow
For provoking feelings of joy and optimism, yellow is your go-to hue. This color is vibrant and welcoming, effective at bringing a sunny warmth to any space. Yellow also works well as a supporting or accent color used to highlight specific features and aspects of your home.
Green
Green is calming and soothing, much like brown, but brings a unique kind of energy to a room. Green is associated with growth, positivity, and creativity. It's ideal for children's rooms, playrooms, and home offices.
Once you've landed on the perfect color scheme for your space, you'll need the right furniture to help you execute it flawlessly. At Conway Furniture, we carry a wide variety of furniture styles, colors, brands, and designs for every room in the house. Plus, our furniture experts are always on hand, ready and eager to help you select pieces that will complement your colors and blend in with your aesthetic seamlessly.
Contact us today so we can help you find the right furniture to complete your space!