5 Tips for Giving Your Office a Refresh
April 22nd, 2013
Believe it or not, it is possible to refurnish and remodel your office without breaking a budget, and without having to completely remodel! You can use the 5 tips below, along with a mix of modern office and home furniture to create an attractive and contemporary look.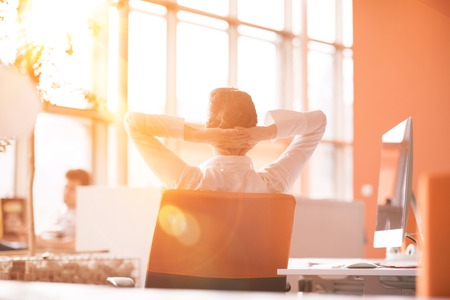 1.) Make space.
The aged look of a boring doctor's office or DMV, usually comes from a lack of space. Placing tables and shelving throughout the area makes it feel cramped and stressful, and studies show that open spaces boost productivity. Strategically place your shelves and tables in the corners of room. This will fill the blank spaces in the corners, while promoting space and positive energy throughout the rest of the office.
2.) Step away from the minimalist decor style.
Consider decor that resembles the color of your business logo, as it improves the aesthetics while branding your company throughout the building. Floral arrangements, fountains, and setups that encourage socialization also boost office morale; just remember to keep all decorating efforts in moderation.
3.) Try using home furniture too!
Don't be afraid to add a couch or a coffee table to a break area. If an employee can relax for a few moments on a relaxing couch, it will completely reset their mood and subsequently, productivity. Some companies are taking this statistic seriously, creating nap rooms with beds, allowing their employees nap time during their shift.
4.) Don't go overboard with motivational posters.
Having one or two motivational posters can boost employee morale, but getting excessive with it can actually hinder it and lower productivity. If the office consists of too many motivational posters, it may appear cheesy and insincere to both your clients and your staff.
5.) Go ahead, showboat…a little!
Frame an article or recognition for your company's accomplishments. You'll find many diners and bars do this, with dollar bills. They may hang the first dollar they made, along with autographed bills from celebrities, or even former employees on their last shifts. Each piece tells a story, and makes a great conversation starter if a client asks about it.