11 Storage Solutions to Help With Your Spring Cleaning
April 27th, 2015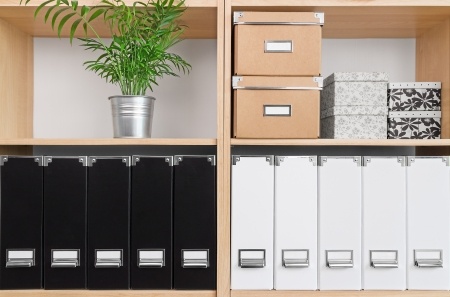 Spring cleaning is an especially satisfying time of year for Canadians. It's a time to refresh and renew our spaces and allow the warmer air to cleanse out the old winter air.
The reward of a clean home is not far off – you simply have to start somewhere. Check out Martha Stewart's spring cleaning guide. She mentions that dusting bookshelves and waxing wooden furniture will take your spring cleaning to the next level. But one of the best things you can do for your spring cleaning projects is to finally find storage solutions for all of the things you've collected over the year. Below are some of Conway Furniture's most favorited storage solutions.
Shelving
For those homes that follow a nautical vibe, this boat shelving unit offers storage with style. Made from solid pine right in Canada, you can guarantee it'll last more than a lifetime. And amazingly, it is available in 35 different finishes!
For homes with children or even those with few closets, the 310 locker provides the opportunity for easy hanging of jackets and storage of shoes. Three hooks and three shelves make it perfect for family members or even pets.
Looking for storage solutions for your den or home office? The Burkesville bookcase from Ashley is a very stylish solution. Store books, picture frames, toys, and Knick-knacks. Allwood also creates another beautiful solid wood 810 bookcase made with wood from the Paulowania tree.
Desks
It's surprising how many homes get away without the presence of a home office. During your spring cleaning this year, make sure you have a place to put all of your paperwork and bills. Setting aside even just a corner of your home for these important tasks can help to keep your whole home and life in order. For those that require more space to spread out, the Cross Island Corner Desk is a great solution. The desk is so versatile and can be used in a variety of ways. If you're looking for something a bit smaller, the sofa table desk fits nicely just about anywhere. For more covert office storage, the Burkesville console easily hides scanners, printers, and files.
More storage solutions
You can never have enough storage in the bedroom. It's a fact that messy bedrooms make for harder night's sleep and a less peaceful day. Store extra blankets in a cedar chest made right here in Ontario. A matching bedroom set completes your storage needs and the look of your room. For the dining area, you'll be able to find a place for your extra bottles of wine and liquor in the Bristol point server. The Shutter Sideboard also offers great dining or living room storage.
For all of your storage needs this spring cleaning season, Conway Furniture is your one-stop-shop for everything you need to maintain a high quality and stylish home atmosphere.