Spring Renovation Ideas for Your Home
March 10th, 2022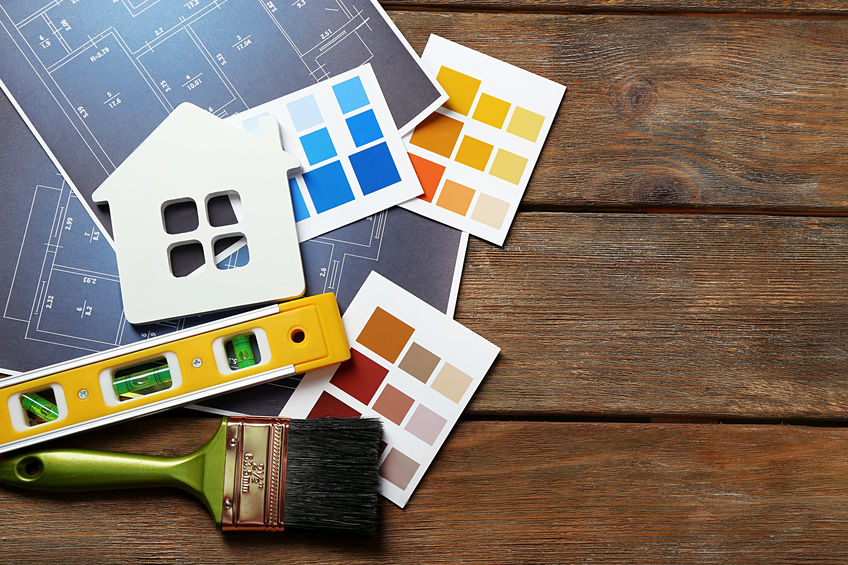 As the cold winter months slowly say their goodbyes, we look forward to the new and energizing season of spring! With warmer weather and extra hours of sunlight, it's the perfect time to reinvigorate your space. Spring offers bountiful opportunities to work on your home and update its appearance both inside and out.
Here are a few ways you can renovate your home this spring that will freshen up your space.
Repaint the Walls
It's amazing how a fresh coat of paint can transform a room. And while it can take a little time and a touch of patience on your part, updating paint colours is the quickest way to make a room feel brand new. These days, you don't need to be afraid to have some fun with colour. 
If you have accent pillows, throws or area rugs, choose a small colour in the design and repaint your walls to match. You can also paint your walls neutral and bring in colour using accessories. For spring, try using bold and vibrant shades.
Update Light Fixtures
Swapping outdated lighting for something more modern and timeless is a simple yet much-needed home update. While living rooms and kitchens are important, make sure not to overlook the other spaces of your home. Upgrading to LED and replacing fixtures in the bathroom, bedroom, entryway, outdoors, and more can greatly impact the design of your space.
Build an Addition
If you're thinking about adding an extension to your home, it's important to consider the function of the area and how best you can maximize space and light. People often extend to build extra kitchen or dining space, creating a social hub for the home, where family and guests can congregate to cook, eat, and chat. Make sure you plan out how light will enter the room. You can place a large roof window over a kitchen table or worktop to get plenty of light and fresh air and make the surroundings more pleasant for cooking or doing homework. You can also add sliding doors that lead into your garden or backyard. This would be great for entertaining guests, especially as the weather gets warmer!
Switch Up Window Treatments
Switch out winter's heavy draperies for something more ethereal and lighter, like translucent white curtains that welcome in sunlight. Linen curtains are a great choice, as they bring out the feeling of a warm, breezy day and are light and easy to maintain. Floral shades and bright colours can also make your windows appear like a work of art.
Upgrade Flooring
Spring is the ideal time of year to tackle a flooring update in your home. During this improvement project, you are bound to kick up a substantial amount of dust and debris, but you can open windows and let fresh air in with the warm weather. You can also spend time outdoors between sanding and refinishing without the blazing heat of the summer sun.
Hardwood flooring is the way to go, especially for spring. Get rid of your old, worn carpet and turn to something more low maintenance and easy to clean. Hardwood floors do not trap dust, animal dander, pollen, or other common allergens. They make improving your indoor air quality significantly easier and are a must for allergy sufferers.
If spring renovations are on your horizon, Conway Furniture can help. We have all the home accents, furniture, and flooring options you need to freshen up your house for the new spring season. Whether you're venturing into a complete home makeover or are completing a few simple updates, we are happy to assist you in any way that we can. 
Give us a call today or check out our online store to gather some inspiration for your next spring renovation project!