Making Your Home Feel Like Spring: 5 Tips to Reinvigorate Your Space
April 8th, 2020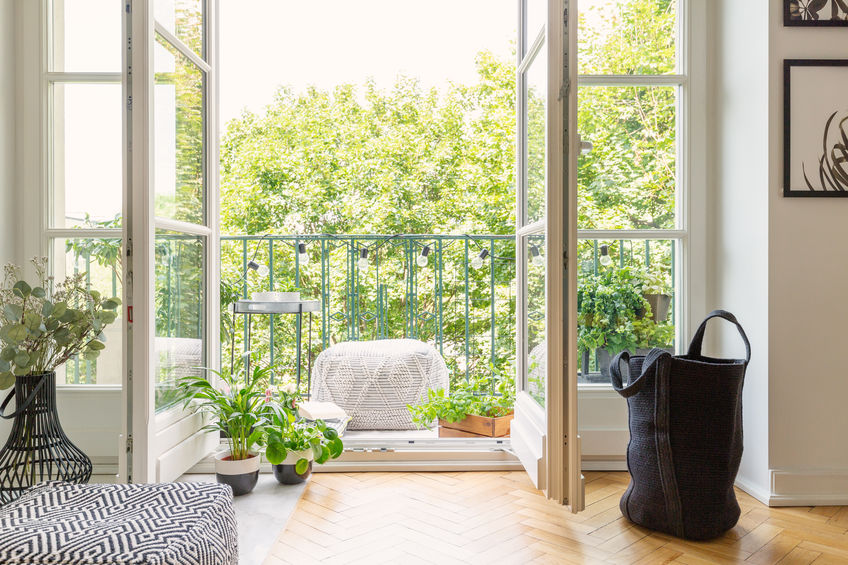 The last of the ice and snow is finally melting away, flowers are budding on the trees, and the birds are coming out of hiding, which means spring has sprung here in the Great White North! Although we're currently living in a time of uncertainty, there are still things to get excited about as we enter the season of growth—fresh spring smells, beautiful vibrant colors, and warm sunshine to welcome you outside again.
Since it takes a little while for spring to get in full swing, why not bring some of that lively seasonal energy right into your home (now that you're spending so much time in it anyway)? Try using a few of our home and design tricks to make your space feel like spring!
1) Start with some spring cleaning.
They must call it "spring cleaning" for a reason, right? Now is the perfect time to deep clean and open up your home to get it ready for the warm, breezy weather. Scrub, sweep, vacuum, and wash your floors, furniture, linens, and every surface you can get your hands on. Removing all the dirt, debris, and moisture that gets tracked in during the winter will really start to make you feel like you can finally say goodbye to the cold and snow.
Use the spring-cleaning process as an opportunity to declutter and organize your belongings as well. Take inventory of what you're keeping in your space and decide what you want to hold onto and what can be tossed. Once you've pared everything down, it'll be easier to get organized and make room for fun new spring pieces!
2) Ditch the dark tones in favor of light colors.
One of the most defining elements of the spring season is its color palette. Implementing classic spring colors into your space is an easy way to make it feel airy and bright. Make the switch to lighter neutrals (beige, light gray, ivory) with bold pops of color or pastel accents.
Which colors come to mind when you think of spring? It's likely a mixture of pinks, greens, and yellows—let these hues guide you as you refresh your space. You can easily integrate these colors in your linens, décor, and accessories. Thoughtful touches such as a new set of light-colored, silky sheets, a pair of pastel throw pillows, themed table settings, or seasonal wall pieces can have a powerful spring effect on your space.
3) Add life to your home with flowers and greenery.
Did you really think you'd be able to capture the essence of spring in your design without a little help from nature? Decorate your space with fresh flowers and greenery to embody the full bloom and growth that defines the season. Even if you weren't blessed with a green thumb, swap out your fake flowers for spring staples like peonies, daffodils, and tulips!
Flowers and plant life aren't the only ways to add a natural touch to your home. Upgrade some of your surfaces and linens with organic materials, such as bamboo, stone, hemp, and jute.
4) Update your furniture.
Speaking of upgrades, now is the time to dump your old, worn out furniture for brand-new pieces to freshen up your space. Choose light, natural colors that will be versatile with changing tastes and seasons throughout the year. This will make it easy to seamlessly switch out your new spring décor when you want to go back to those cozy fall accessories.
Did you spend most of winter carving out a trench in your old recliner, bingeing Netflix and drinking cocoa? Take advantage of the spring sales and splurge on a new La-Z-Boy or Leather-Craft masterpiece! It might be a good idea to grab a few extra storage pieces—cabinets, ottomans, wall shelves, etc.—to help with your spring organization too.
Although our store is closed until it is safe to reopen, you can submit your shopping cart online and as soon as Conway reopens for business, we'll call you to set up payment and delivery!
5) Use décor to emphasize natural light.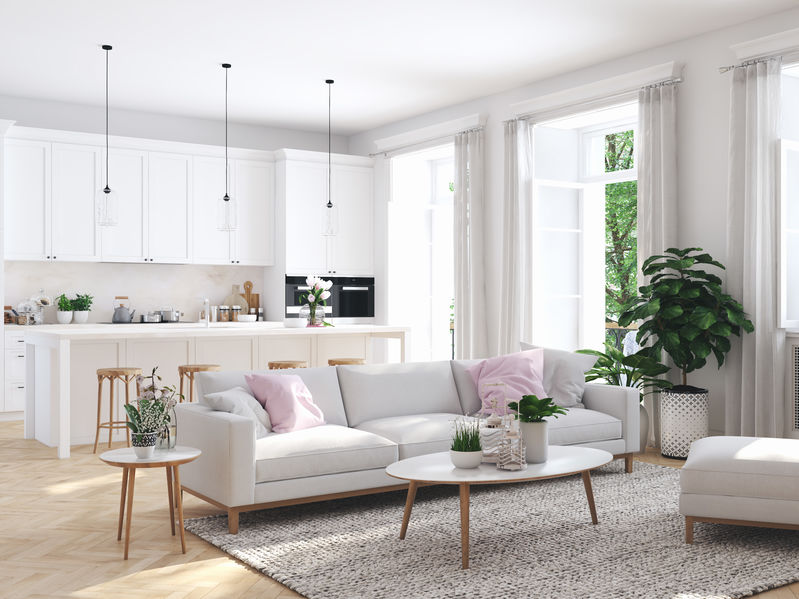 Besides flowers and fresh air, spring is all about the sunshine. As you make seasonal updates to your home, choose accessories that take advantage of the natural light you get in your space. You can start by removing heavy window panels and opting for sheer curtains, or ones made with lighter fabrics and colors. This will help filter in the sunlight and bathe the room in a soft, ethereal glow.
Brighten up your space even further by incorporating accents and décor that reflect or amplify natural light. Metallic accents, glass and crystal accessories, and mirrors are all great tools to use.
Get everything you need to refresh your home this spring at conwayfurniture.com!
Our wide selection of furniture and décor is filled with pieces that will complete your seasonal style and make great additions to your home year-round. We also have furniture experts on hand to respond to your online inquiries and help you find the perfect furniture set, piece, or home accent to bring the vision you have for your space to life.
Contact the Conway team today at info@conwayfurniture.com to learn more about our top-quality products!