Creating a Rustic Living Space
November 7th, 2017
A home well-loved is a home well-designed, and a home well-designed is a home well-lived in. Just as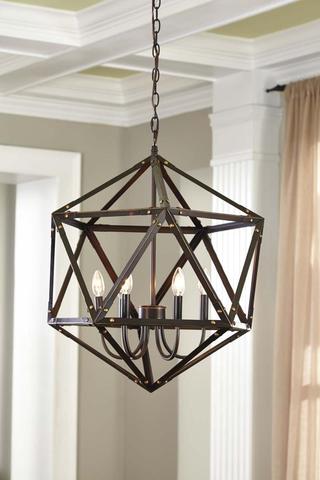 the comforts of a snow-covered cabin nestled in the wilderness would provide you, so too can the comforts of your home.
Create this rustic, woodsy atmosphere in your own home by following a few of our interior design tips.
Must-Have Accents
You can turn your home into an idyllically rustic retreat by imbuing it with antiquey-looking accents, like a cubby bench which is purposeful and bespoke. Do you have a hunter in the family? You can add flourishes that will show an appreciation for their sport, like a wall-mounted moosehead (made of wood) or hand-made watercolor deer painting that adds to the comfy wilderness feel.
Rustic-Inspired Furniture
The cornerstones of a rustic colour palette are a deep red and its offshoots. A pop of red, like this wooden locker , would complement a room full of sandy beige or amber tones. Soft golds placed in unique places, like in a ceiling chandelier, desk lamp, or centre of a coffee table bring the eye to different corners of a room, and you can style a neutral-coloured living room, such as one fashioned in cool or muddied gray furniture, around many accent colours.
Surprise Touches
The geometry in this pendant-styled lamp would dangle beautifully over your dining room table and provide enough light to create a soothing mood. Add a little bit of quirky flair with a coffee table on wheels that is functional and embodies a true rustic style.
Conway Furniture has a variety of brands for you to choose from to create your rustic-inspired living space. Browse our selection today!