Styling with Area Rugs
November 10th, 2017
Area rugs are often items of forgotten artistic merit; they are essentially artwork placed on the floor, framing the room and bringing balance to a space. Finding the right size, shape, colour, and pattern for a particular room is an art in itself.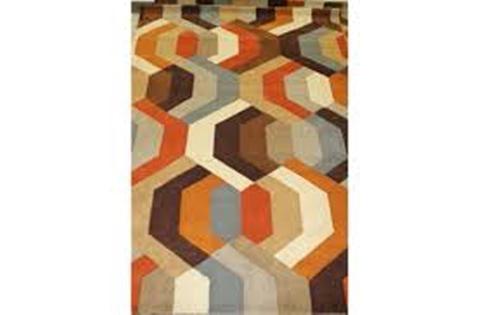 Finding the right area rug for your space can get tricky, but with our advice, you'll be able to spot the perfect rugs to showcase your rooms.
Stay True to Scale
Many people make the tragic mistake of purchasing small rugs for larger or moderate-sized rooms because it's cheaper. While you may be saving money, you're definitely not saving time. Eventually, that tiny rug is going to look quite out of place to you; proportion measurements need to be considered when you're shopping around. As a rule of thumb, your dining room table rug should reach the front legs on your chairs. In the bedroom, the rug should be large enough that you can feel it when you step out of bed.
Experiment with Placement
You can bend the rules a little here; in your updated living room, you may want to try angling your area rug, which should run the width of your couch. Angling the rug, if the correct size, will balance out the room while modernizing it. Tip: circular rugs work well in larger bathrooms and bedrooms. Be careful not to place furniture directly over the design if it contains a centre logo, though. You want to be able to showcase its personality!
Break out with Bold Patterns
You can find a style and color of rug that anchors the room, and doesn't distract from the rest of your décor. Or, if you want the rug to be your statement piece, be daring and choose a large print in a bold colour. A uniquely patterned rug will define the features of your space.
Get creative in your rooms; take a look at Conway Furniture's collection of high quality area rugs! We have a large selection of patterns to choose from.