Creating a Functional Dining Room
April 1st, 2016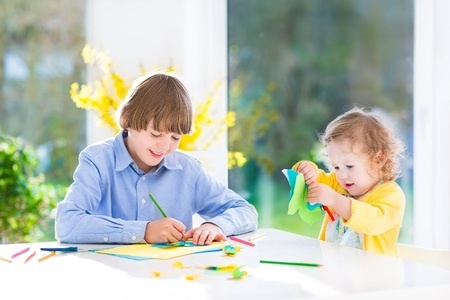 Is your dining room in need of a makeover? Have you recently upgraded to a bigger space with your first formal dining room?

Depending on how often your family sits down to dinner together and how many family members reside under your roof, you may or may not intent to eat at your dining room table regularly. And whether this space is used for holiday dinners, working from home or tacking your children's school projects, there are plenty of great ways to give it personality.

To get started on your dining room redesign, ask yourself the following questions:

How do you plan to use your space?
Before you start searching for the perfect furniture and accessories to fill your space with, we recommend thinking about what your dining room will be used for. Do you work from home regularly? Are your children in need of a space to do their homework? Do you like to sit down to a family dinner each night?

There are plenty of additions you can make to your dining room to make it a convenient space for your family to use. For example, a set of shelves or a cabinet against one wall is perfect for storing crafting supplies and school textbooks. And a corner desk would be perfect for taking phone calls and working on your laptop from home.

How much flexibility does your family require?
If you have a large brood or are often hosting dinner parties, it may be important for your dining room furniture to expand, making a dining room table with an extension leaf a sensible choice for your home. Set up a bench against one wall, pulling it up to the table when you have extra guests or keep a set of side chairs in the corners.

There are lots of choices to consider when expanding your dining room seating, from mismatched chairs to rustic benches and more. A little creativity will make your dining room an inviting, one-of-a-kind space that friends and family members will love to visit.

What is your style?
Once you have decided what your dining room will be used for and how often you will need to make room for extra guests, think about your interior design style as you begin to search for furniture. Depending on the formality you crave, there are many different colors and trends you can look into.

Plan the layout of your dining room with Conway Furniture's online room planner, then visit our Listowel, Ontario shop to find the perfect furniture for your space.