Choosing Genuine Leather
August 20th, 2015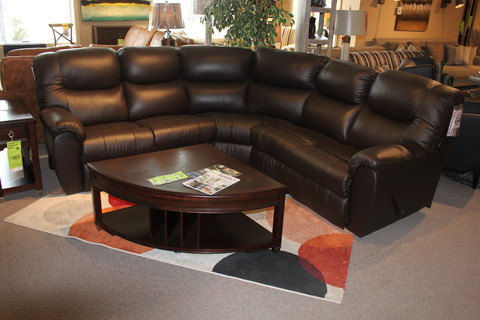 If you are looking to purchase new furniture with a classic look, genuine leather is the first option that comes to mind. Why genuine leather? A durable and comfortable choice for your home, each piece is unique, yet timeless enough to compliment any design changes you will make throughout the years. Here at Conway Furniture we offer a variety of colors and grades to suit all budgets and tastes.

Natural Leather Grain
Top-grain leather contains all the markings and textures of real cowhide, including branding marks, veins, scratches and scars. These marks create a beautiful and unique masterpiece, but natural leather grain makes up only five percent of all upholstery hides. With color variations similar to that of stained wood, natural grain leather is usually used on the areas of a couch or chair that your body rests on.

Corrected Leather Grain
From slightly to heavily altered, there are multiples options when it comes to corrected leather. Partly corrected hides are the most similar to natural leather, but have been gently buffed to even out their grain. This leather has a unique appearance like that of natural leather, making it a more high-end option.

Fully corrected leather, often called split leather, is most often used on the back and outside arms of leather furniture. Dyed with opaque pigments to create a fully colored look, these pieces lack most of the unique signs and scars of natural leather.




Both natural and corrected leather are durable and attractive options for your home that will relax and form to your body in a comfortable manner. When choosing leather furniture there are many options to consider, from color to grade and finish. Visit Conway Furniture online or at our Listowel, Ontario shop to find the right leather furniture to match your style and budget!