Create a Cozy Home this Autumn
September 8th, 2015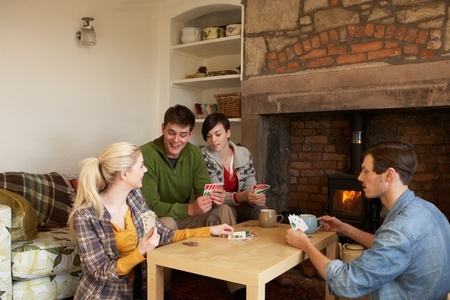 September is almost here, its arrival marking the transition from summer to fall. As the leaves begin to change, with striking red and gold hues falling to the ground, customers begin to consider cozier furniture options to create a warm, inviting atmosphere to counter the chilly Ontario weather.

There are plenty of ways to make your home a comfortable haven for your family and guests. Follow our advice to get started:

Take a Cue from Nature
Instead of leaving out that bowl of seashells and the bright throw pillows until it's time for holiday decorations to go up, consider making a transition that matches the changes occurring outside your window. Pull a cozy blanket out of storage, drape it across your couch and find some harvest toned throw pillows to compliment its comfy nature.

Add a touch of orange to the mantle, front hall or dining room table with some small pumpkins and gourds. Looking for décor that will last longer than a couple months? Try succulents. These plants are perfect for any season and create a homey, natural feeling. They also need very little attention – perfect for the forgetful plant owner.

Rearrange
A new furniture arrangement can completely change a room's atmosphere. To create an intimate, snuggly feeling throughout your home, opt for a new look. The living room is usually the first place families head to relax as the weather gets cool, so start there. Make your fireplace the room's focal point by angling furniture toward it. Have an especially cozy chair? Place it next to the fireplace with an ottoman to put your feet up and envelop yourself in a good book.

New Furniture
Looking for some new furniture during the fall season? Dark wood and leather are two beautiful and traditional options that can be transformed to fit any atmosphere or wall color. Neutral browns and tans fabrics are another favorite for creating a cozy scene, and can be complimented with throw pillows and room décor to brighten them up during the warmer months.

Visit Conway Furniture in Listowel, Ontario for all of your furniture needs. Get started with a look at our online catalog, then stop in at 5663 Line 86. We look forward to your visit!