Decorating with Roommates
October 23rd, 2015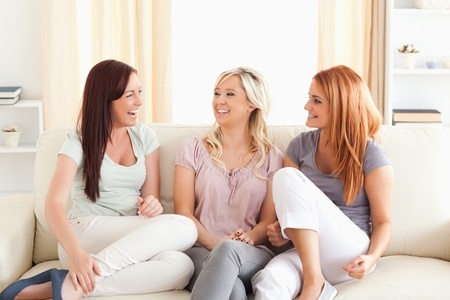 Whether you just found an awesome apartment with your best friend or you and your significant other are moving into your first home together, finding furniture and décor you both love can be tricky. Combining your different tastes into a cohesive and attractive style can be tough at first, but the results may wow you! Remember to be considerate of your new roommate's opinion and either go shopping together or ask for their input before making big furniture purchases.

Bedroom
If you've just moved in with a friend, you're in luck. Your bedroom is the one room in your new home that you will have complete decorative control over. As you start making your new place feel like home, consider focusing on your bedroom first to allow your creativity the opportunity to flourish. Is there a color or design trend you love that your friend isn't too fond of? This is the perfect place to implement it!

For couples moving in together, designing your bedroom can be a bit tougher. Unless your other half is extraordinarily easygoing, you will probably have to make some compromises. We recommend choosing a neutral color scheme, adding pops of color with lamps, picture frames and accessories. Planning to put up wallpaper? Hire a professional to ensure there are no creases or mistakes.

When it comes to furniture, wood is often a great first choice. Classic in style and able to blend in with any design changes, you can always swap these pieces out and use them in the guest bedroom in the years to come.

Living Room
The place where you will be entertaining guests, catching up after a long day of work and watching your favorite television shows together, your living room is the center of your home. Pull from both of your styles and work together to choose furniture and décor to ensure a harmonious atmosphere. A comfortable couch in a neutral color – brown, black or tan – is a great place to start. Leather is especially nice, because it will add a touch of style no matter what your color scheme is. A sturdy coffee table is another living room essential. The perfect spot for game night and a place to put your favorite snacks, choose a functional and simple table that you both love.

When it comes to color, we recommend talking about your favorites together and searching for a focal piece that incorporates the two. Orange and blue is one unexpected color combination that we love!

Designing your new home can be tricky and it is important to remember to take your roommates opinions into consideration along the way. Make decorating a bonding activity you do together and be willing to make some compromises. For all your furniture needs, visit Conway Furniture. Take a look at our online showroom, then visit our Listowel, Ontario shop at 5663 Line 86.