4 Questions to Help You Choose the Perfect Recliner
June 3rd, 2020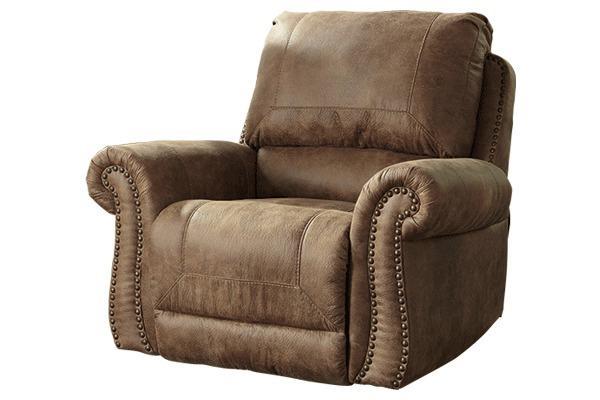 Adding a recliner to any room is an instant upgrade. Reclining chairs are comfortable, stylish, and functional all at the same time. Plus, with so many different models and brands to choose from, you'll have no problem finding something that meets your needs perfectly.
The only problem with the amount of variety in recliner selection is that it can be difficult to sift through all your options and narrow down the right fit. If you ask yourself these four questions before you begin your search though, you'll be sure to end up with the recliner of your dreams!
1) How much space do you have to work with?
Your first concern should, of course, be finding a recliner that fits in your physical space. Just as you would before making any major furniture purchase, take measurements of how much room you have available for a new piece. The trick with measuring your space for a recliner though, is to also account for the extra room it will take up when it's in the reclining position. After all, what's the point of a recliner that you can't sprawl out in because the headrest hits the wall when you pull the lever?
A general rule of thumb to follow is to leave about three feet of space behind where you plan on placing your recliner. Don't forget to consider traffic flow when the chair is both upright and reclined, so you and others can still move about the room comfortably.
2) What kind of material do you prefer?
As we mentioned, reclining chairs are available in a wide variety of different styles. One of the first design elements you should choose? The material. This ultimately boils down to two categories—leather and fabric. If you opt for a fabric recliner, you'll have to get even more specific about the type of upholstery you want (cotton, polyester, wool, high-performance fabrics, etc.)
The material of your recliner will depend on what you find most comfortable, as well as your lifestyle. If you live in a household with pets who like to snooze on the furniture, for example, you might want to look for something a little more resistant to scratching. Or, if you have young children, a recliner with greater moisture resistance (for potential spills) may be the smart choice. Remember—the higher quality of material you choose, the longer your chair will last.
3) Which room will your recliner be in?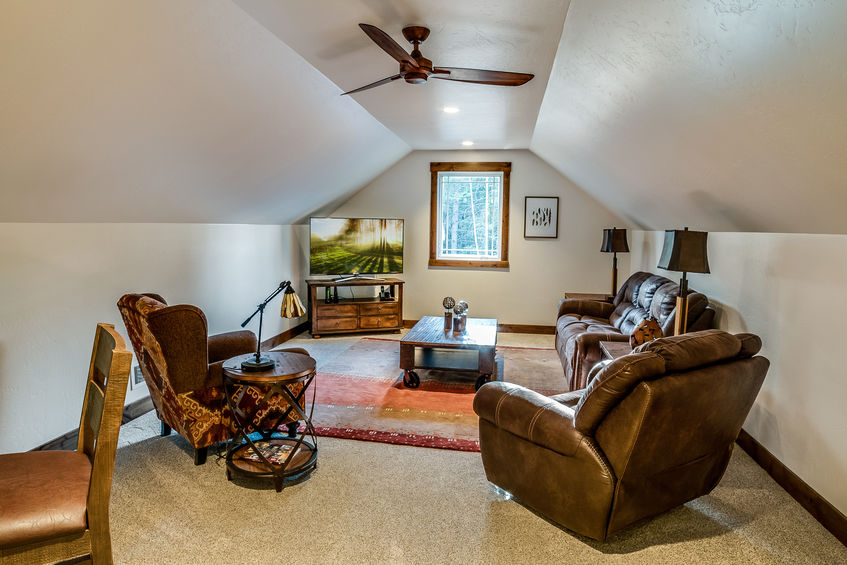 Where you plan on setting up your recliner in your home will be a major factor in how you use it and what style will work best for you and your space. For instance, a recliner for a basement man cave will be used differently than one in a home office. The man cave recliner should be something durable, designed for heavier use. The office recliner might need to be something a little smaller and sleeker, designed with better lumbar support for when you need a break from that desk chair.
You'll also have to account for the existing interior design and décor in the room your recliner will be in as you narrow down your search. Choose a recliner that fits the room's style—modern and streamlined, warm and rustic, luxurious with a lot of features, or something in between.
4) Do you want your chair to have any special features?
Speaking of features, advances in technology and design have made many of today's recliners available with extra upgrades for ultimate comfort and luxury. There are recliners with massage capabilities, heated cushions, specially-designed lumbar support, articulating headrests and other special features designed to take your lounging experience to the next level.
As you're searching for a recliner, decide which (if any) of these features are a "must-have". This will help you set a realistic budget and find the best style and models for what you have in mind.
At Conway Furniture, our recliner selection ranges from traditional lounger to luxurious models with all of the bells and whistles. Just tell us what you're looking for in your next recliner and we'll help you find the right style, color, and material to fit your needs and your budget. We also offer a 7-year protection plan to ensure your new chair will remain in optimal shape for years of enjoyment.
Visit our website to browse our extensive inventory and give the Conway team a call to learn more about any one of our high-quality products!