4 Things to Keep in Mind When Furnishing Your First Home
August 12th, 2019
Buying your first house is an exciting milestone to celebrate! Whether you're taking the next step in your relationship or embarking on an independent adventure, becoming a homeowner is a momentous accomplishment.
Now that you finally have a place entirely your own though, you might be overwhelmed figuring out what to do with that space and how exactly you want to furnish your home. As long as you follow a few key guidelines and invest sensibly in quality pieces, your new house will come together in no time!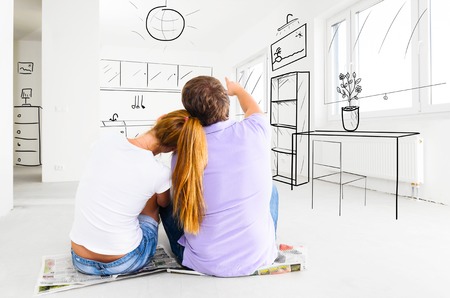 1.) Start with what you already have.
Before you ride the high of new homeownership all the way to the furniture store, take some time to thoroughly evaluate your current inventory. Your bank account has surely taken a hit after closing on a house, so it's important that you spend your remaining budget wisely.
Take a look at the pieces you already have or that you and your partner end up with when combined. Assess each item and determine whether it's useful, if it's in good shape, and if it will fit your new home both physically and stylistically.
2.) Make a list of necessities.
Chances are, you're not going to be able to give your house a dream makeover right after you buy it. Furnishing your new home is a process that happens over time! Your goal right now is to make your space livable.
Prioritize the essentials in the rooms that are used the most. You'll want to be sure to have a nice couch, dining room table, refrigerator, a comfy bed, and any other basic furniture a room needs to fulfill its function.
3.) Plan out your space before you purchase.
You don't want to get overly ambitious at the furniture store and come home with a sectional that won't even fit through the door! Buying furniture before you measure and arrange your space is a waste of time and money. Create a detailed floor plan to go off of before you make any major decisions or investments. Or better yet, use a room planner to determine exactly how you want to lay everything out!
Take exact measurements for your floor plan of each room, doorway, hallway, and any other space you'll need to squeeze everything through. You'll also want to make note of where the doors, windows, outlets, and vents are located so your design is practical as well as polished.
4.) Personalize to make your new house feel like home.
The most fun and satisfying part of furnishing your new house is customizing it to your own personality and tastes! Small, personal details—like framed photos on the wall or cute throw pillows for the couch—are what really bring a space together once the main furniture is in place. Get creative and enjoy the process of making your atmosphere warm and inviting.
If you're heading out to find the right furniture for your home for the first time, turn to the professionals! At Conway furniture, we offer a wide selection of high-quality furniture for the entire home, along with decades of experience for you to use to your advantage. Stop by our showroom in Listowel, Ontario or give us a call to learn more about how we can help you find the perfect pieces for your new home!