Why We LOVE a Good Loveseat
August 9th, 2017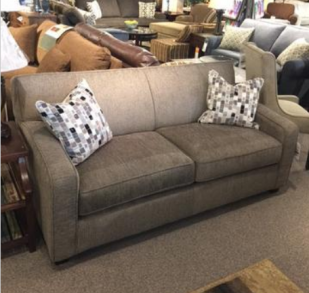 Regardless of whether you're lacking space for a full-size couch or just want to offer seating that's larger than an accent chair, loveseats are always a good option to consider. Here at Conway Furniture, we have a large selection of loveseats that we think you're really going to like, and here's why.
Just enough room for two
What's cozier than snuggling up by the fire with your significant other and settling in for a movie night? A big couch is great when you're looking for a ton of extra space, but a loveseat is much more intimate. Check out this reclining leather loveseat from Conway Furniture and have your next date night in the comfort of your own living room.
You save a ton of space
Loveseats are slightly smaller than a regular couch, so they take up less valuable room in your home. While you could also decorate with multiple arm chairs, keep in mind that a mid-size love seat and an accent chair looks much better than multiple small arm chairs spread out throughout a room. What's even more, loveseats are lightweight, making them easy to move around if you need to clear some space.
They're perfect for a guest room
Loveseats may be small, but they can be super versatile, especially when you have guests! Loveseat sofa beds, like this compact double sofa bed from Conway Furniture, are the best of both worlds: you can have a spot to sit that doesn't overpower the room, while also offering your guests a comfy place to sleep whenever they're in town.
Great for entertaining
If you do a lot of entertaining in your home, chances are you have a big comfy couch for your guests to sit on when they visit. But a long straight couch isn't necessarily conducive to good conversation. It might be overkill to have two giant couches in your living room, but if you have room for a bit of extra seating, add a loveseat. It'll be an extra spot for guests to sit as you all gather around the coffee table to chat.
For more info about our selection of loveseats, call Conway Furniture at 1-800-365-9127 or stop into our showroom today.