How to Prepare Your Home for the Fall Season  
September 16th, 2022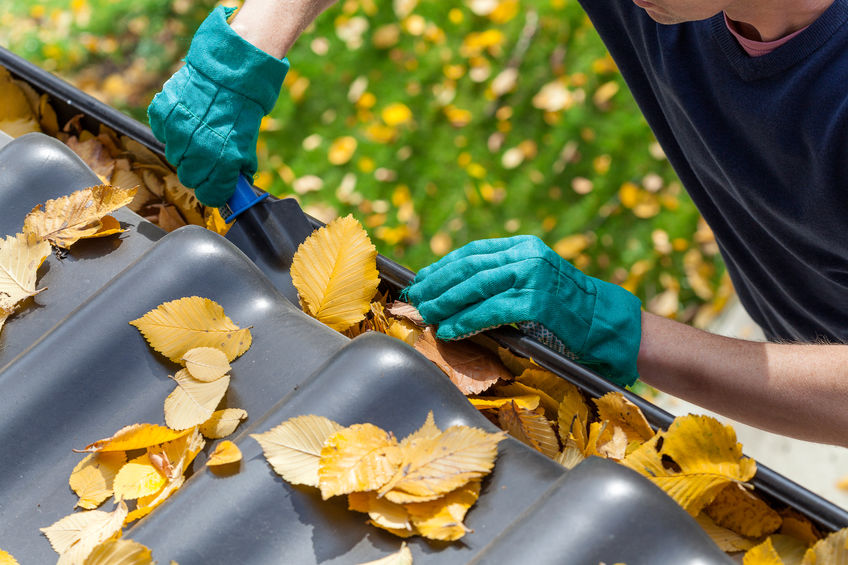 Prepping your home for the fall season is not as simple as putting out a few pumpkins and converting the contents of your fridge into a pumpkin spice paradise. While these steps are necessary to achieve the overall autumn aesthetic, there are more important seasonal preparations that come with being a homeowner.
Here are a few things you must do to prepare your home for the fall season!
Check for Drafts
Check your windows and doors for a draft. If you feel air coming into your home, you'll want to address this before the cold temperatures hit. Doors are simple, as you can replace the weatherstripping, but if it's a window that needs some attention, you may have to replace the entire unit. Weatherstripping is the most cost-effective way to keep heating costs down.
Clean Your Gutters
It's good to clean out your gutters every season, but it is most important to do before fall hits because you don't want them to get clogged. All the leaves on your trees will fall, and they can easily get stuck in your gutters and cause damage if the weight becomes too heavy.
You can clean the gutters on a ladder or clean them with a leaf blower if it is safe to go on your roof. If needed, you'll need a long extension cord to plug in your blower. Most importantly, use caution when bringing it up to your roof.
Deep Clean Your Home
We often think about giving the house a spring clean, but we forget that the autumn season is also an ideal time for a deep clean. Give the windows a good clean, wipe down the skirting boards, and dust neglected areas like lampshades and the top of cupboards and shelves. Start with the living room and work your way around the house. Once you start the kitchen, don't forget to give your oven and refrigerator a good scrubbing.
Organize Your Shed and Garage
You'll need quite a bit of space to store all the outdoor furniture you took out for the summer. Not to mention that you won't need your lawnmower, shovels, sprinkler equipment, and other tools for quite some time. Set aside a weekend and organize everything in your shed. Then, it'll be easy next summer when you need to pull everything out again.
Fertilize Your Lawn
To keep your lawn looking great in the spring and summer, you must prep it for the fall and winter. Roots are still active when the grass isn't growing, so applying fertilizer will prevent winter damage. Doing this will also help your lawn turn green faster in the spring, which is crucial if you want a fresh-looking lawn for the new season!
Test Smoke and Carbon Monoxide Detectors
You need to get your home properly equipped for emergencies with cold weather. Replace the batteries in your smoke and carbon monoxide detectors so you know they will work efficiently and keep you and your loved ones safe through the fall and winter.
Prioritize Warm Lighting
With longer nights, keep your lighting low to create a calm feel. Change to warmer LED bulbs and place more floor and table lights around your living room. If you have a fireplace, make this your primary light source for cold evenings. If you have a small area in your living room, you can transform it into a cozy space. Insert a small bench, cover it in throws and cushions, and add a reading light.
After you take care of the necessary homeowner tasks to keep your house safe during the colder months, allow Conway Furniture to inspire your creative side with easy ways to make your home cozy for fall! We have all the home accents, furniture, and décor you need to revamp your space for the new season.
Contact us at (519)291-3820 or stop by in-store Monday-Saturday, 9 am-5 pm, to browse our full inventory!