How to Furnish an Entryway
September 15th, 2017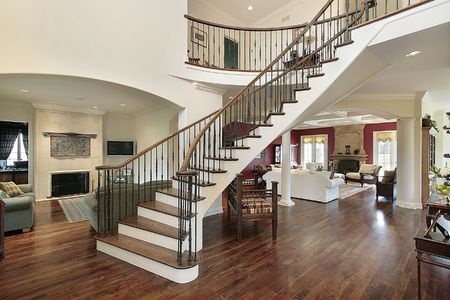 Furnishing an entryway is all about making the most of the space and it making it work for you.
Entryways vary from in size and shape, and in order to make yours work, you should determine how much room you have to work with.
Tiny Entryways
If your entryway barely has enough room for two people to stand comfortably, you need to keep it simple. Think about the basics: you'll need a spot to store your shoes and a place to put your keys. If there's room, consider incorporating a small table that you can nestle into a corner and decorate seasonally. Perhaps a very slender table can steal room for storage from a hallway.
For entryways that are seriously lacking in space, think about going vertical: add in some built-in hooks and shelves where you can hang your keys, coats, or dog leashes. To make the space feel bigger and brighter, consider hanging a mirror.
Grand Entryways
If your entryway is large, use it as an opportunity to store different items. Whether or not you have a coat closet in your home, things always tend to accumulate in the entrance of your home such as mail, keys, shoes, and shopping bags.
Purchasing a bench with storage is a great place to set your bag at the end of the day and sit down to take off your shoes in order to put them away correctly. You can also use the bench storage to hide seasonal items such as hats and scarves.
Perhaps you have a foyer, with a curving staircase and a grand entrance? A nice round table with fresh flowers, tucked in tot the curve of the staircase, is a simple touch that will "wow!" your guests.
Set the Tone
An entryway is the centerpiece of your home; it's the first thing people see when they walk in and it's important to make it look good. Keep colors cool and neutral for a modern home or bright and warm for a more traditional style. Think about the design of the room itself before you shop for wreaths, doormats, or lighting. You want an entrance to be a cohesive, organized space and part of that comes with furnishing it appropriately.
Conway Furniture understands the importance of creating an inviting home atmosphere with furniture, flooring, and more!