Create a Cozy Living Space with Conway Furniture
October 17th, 2018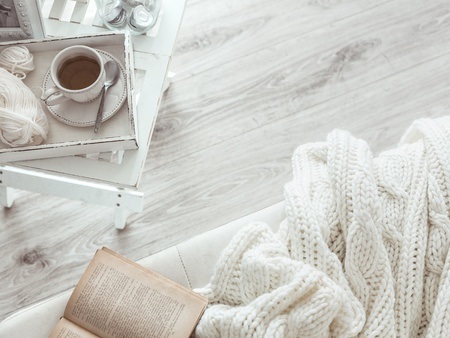 Creating a cozy living room space is the key to surviving a cold winter. Most people don't enjoy being cooped up all winter long, but we believe that you can make the situation more manageable by making your living room space as comfortable as possible. One easy way to do it is by adding new living room furniture to your home. It'll allow you to host more game nights, binge-watch your favorite shows, and more.
Check out some tips for creating a cozy living room space this winter with help from Conway Furniture.
Set up an oversized sectional in the middle of your living room.
If the old couch that you have in your living room just isn't doing the trick anymore, it's time for you to upgrade to a sectional. Today's sectionals have more than enough room for your entire family to stretch out. Many of them also come with chaise lounges and even recliners built right in. It'll give you a great place to cozy up at the end of a long, cold day.
Kick your feet up in your living room on an ottoman (or a coffee table!).
You can obviously kick your feet up on your sectional if several people are watching but if you want to make sure all of our friends and family can kick their feet up when watching the big game, position an ottoman in front of your sectional. You can also consider going with a coffee table if you want something that looks a little more formal.
Accent your living room with accent chairs.
While you want to make your living room space as comfortable as you can, you don't want to sacrifice too much of the room's style as you're doing it. Purchase accent chairs that will add a pop of color and enhance the look of your room in the process. You can find accent chairs in all different shapes and sizes, depending on what you want your living room to look like.
Need a hand picking out the right living room furniture for your home? Conway Furniture can help you search through different sectionals, ottomans, and accent chairs so that you can put together the perfect winter getaway for you and your family. Call us at 519-291-3820 today to hear about what we have in stock.