Change Your Home Décor to Match the Holiday or Season
February 4th, 2016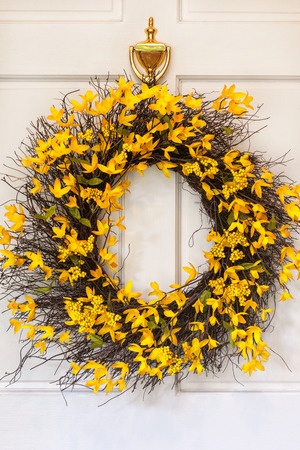 If you are the type of homeowner who is always looking for a fresh, new way to decorate your living room or front door, the best way to do so is by swapping out your decorative pieces according to the season or upcoming holiday. Especially if you have young children, decorating for each holiday is a great way to add some excitement to your home – and a wonderful opportunity to display all the incredible seasonal art your children have come home from school with!

Here are some of our favorite ways to swap out your home décor according to the season:

Swap Out Pillows and Blankets
The quickest and easiest way to make the feeling of your home match the current season is by swapping out the pillows on your couch and the comforters on the beds. Bright, light colors are the perfect choice for spring and summer, while darker hues in warm and cozy fabrics are great for fall and winter. Whether you have separate pillows for each season, or a few pillow covers you can swap, this quick fix is a wonderful way to give your home a fresh look each season.

Change the Contents of Your Glass Containers
Stylish decorative accents for shelves, tables and mantles, glass jars and vases are perfect for filling with seasonal décor. We love the idea of swapping these pieces out each season, with red and gold bells for Christmas, conversation hearts for Valentine's Day and flowers for the spring season, there are endless possibilities you can decorate with.

Hang Some Different Decorations
Another great way to decorate for the current holiday or season is with wall art. Whether you hang a different piece in your entryway every couple months or swap out the wreath on your front door, there are lots of places you can make small but significant changes that will match the season.

For beautiful and unique home accents, as well as attractive furniture that will make your home a stylish and comfortable retreat, Conway Furniture has what you need. Start your shopping online or visit our Listowel, Ontario showroom today.