Assembling Your New Furniture: Helpful Advice from the Experts
May 12th, 2020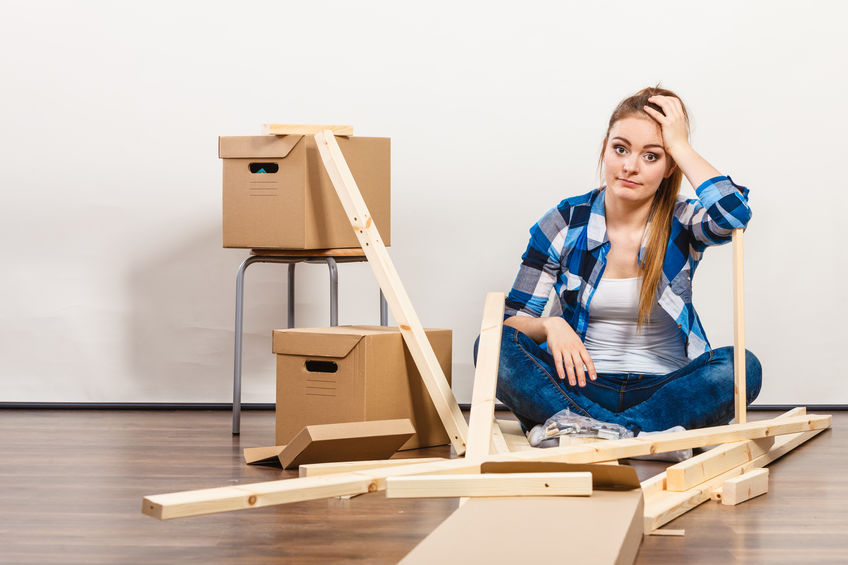 The hunt for the perfect new piece of furniture can be a thrilling adventure. There's the excitement of narrowing down your favorite options; the art of spotting those tiny details that will take your space to the next level; and the sense of accomplishment after finally finding your dream piece.
You know what's not so thrilling though? Putting the whole thing together! If professional installation is not available where you order or there's some crazy circumstance that makes it a temporarily impractical option (like say, a global pandemic), then you have to be up to the task of assembling your new furniture on your own. Have no fear though—the Conway team is here to help with our best tips for DIY furniture assembly!
Start by setting yourself up in the right spot.
As tempted as you may be to sit in front of the TV in your living room putting together the new desk for your home office, you're going to regret it when it comes time to take the finished piece to its rightful place. That's why it's best to assemble new furniture in the room it will be staying in.
If you try to move it after construction, you risk damaging the very thing you just spent hours putting together (not to mention your walls and floors too). Set up shop close to where you'll be placing the new piece, clearing away all fragile items from the area and giving yourself plenty of space to work.
Unpack and organize everything from the box.
Take your new piece of furniture out of the box very carefully using scissors or a box cutter, so as not to damage the contents. Look to the manual to see what's supposed to be included and make sure everything is there before you get started.
Once you're sure you have all your components, identify similar items and group them together. Lay them out in an orderly fashion for easy access as you work. You'll want to keep smaller pieces in their bags or separate bins though, so you don't end up losing them.
Bonus Tip: Use the cardboard from your furniture packaging to create a flat working surface for added stability and floor protection!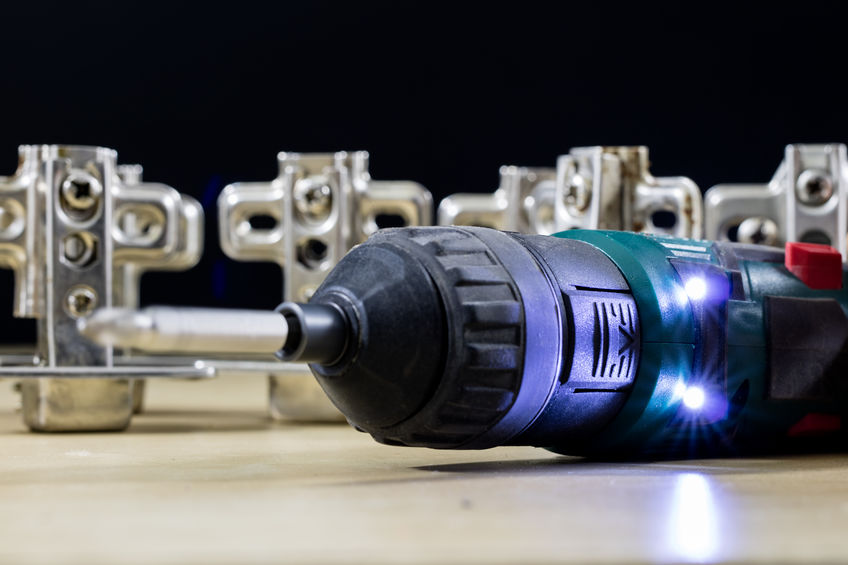 Grab any extra tools you might need.
To ensure the assembly process goes as quickly and smoothly as possible, gather any extra supplies you might need to complete the job. You can glance at the instructions to see if you should grab anything specific, but it's good to have your basics on hand anyway. A few helpful tools you might want to have:
Screwdrivers (flathead and Phillips)
Hammer
Level
Measuring tape
Power tools (if you have them, they'll speed things up)
Read through the instructions before you begin.
Before you even pick up any of those tools, read through the instructions in their entirety to give yourself an idea of what the process will require. Make sure you understand what you have to do before you start working, so you don't give up in frustration halfway through.
Complete the assembly steps in the order in which they're outlined, so you don't accidentally skip something important. Refer back to the instructions continuously as you go to assure everything seems to be moving accordingly.
Be patient and don't be afraid to ask for help.
Furniture assembly can be a complicated, tedious process, but you're far more likely to make a mistake if you rush. No matter how frustrated you may get, it's important to take your time. If it's a bigger project or heavier piece of furniture, it's a good idea to ask a friend or family member to help you with the process. Online tutorials can also be helpful when it comes to using certain tools or completing specific steps.
If you're really having trouble putting together your new furniture, it's best to simply wait and call a professional. You don't want to risk hurting yourself or damaging your expensive new piece by not assembling it properly.
Normally, all orders from Conway Furniture come with both free delivery and installation for your convenience. However, while social distancing measures remain in place due to the coronavirus pandemic, we have modified our services to offer curbside pickup or no-contact home delivery only.
Our team is still available to answer any questions you have about our products, walk you through the assembly process, or even set up a video call to help you put together your new furniture step-by-step until we can safely resume our free installation services.
Visit our website to find your new favorite furniture piece today!