A Guide to Choosing the Perfect Accent Chair
April 13th, 2021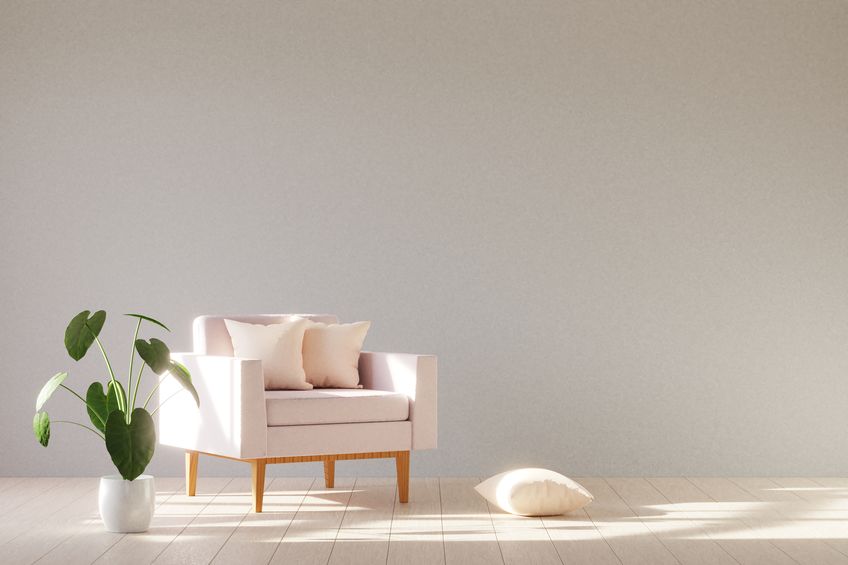 When furnishing your home, you naturally put a lot of focus into the major, defining pieces of a room. For example, you probably spent a lot of time picking out your couch, bed, dining room table, and other such furniture. It's important to remember though that it's not just these main pieces that complete your space. Smaller accent furniture and accessories are what tie a room together in style and function.
One of the hardest working secondary pieces you can have in your space? An accent chair! The right accent chair can make your design scheme pop, catch the eye, add function, and transform an otherwise boring space into something inviting and interesting. The trick is choosing the right one out of the endless options available. That's why we've put together a guide of things to keep in mind to help you select the perfect accent chair!
First, decide how you'll be using your chair.
The purpose your accent chair is going to serve must dictate all of the other choices you'll make about it, from color and fabric down to size and style. If you plan on using it for extra seating in the living room, for instance, you should prioritize practical qualities like comfort and durability before aesthetics. On the other hand, if you're looking for an accent chair for the entryway just to add some visual interest or provide a quick spot to take off your shoes, things like color and style may be more important to you.
Consider placement.
Before you purchase any piece of furniture, you should know exactly where you're going to place it. This is the only way to ensure you get something that physically and visually fits in your space. With an accent chair, if you choose one that is too small or too large for its intended space, it will draw negative attention and make the room seem unbalanced.
You need to find a spot where your accent chair can be on display without disrupting the flow of the space. Take measurements of that spot and use them to choose a size and shape for your chair that ties together with your other furniture and serves its purpose without getting in the way.
Think about the style of the room your chair will live in.
An accent chair should make sense in the context of your existing interior design. Look at the décor and color palette in the room where you'll be placing your chair. Do you have a modern aesthetic going on? Farmhouse style? Something more eclectic?
You want your chair to complement your style, whether it falls in the exact same category or something similar that still offers a unique touch. A round, deep blue velvet chair, for example, would look out of place in a minimalist living room with clean lines. But in a vibrant bohemian-style bedroom? It would make the perfect focal point!
Be thoughtful with pattern.
If you're looking for an opportunity to bring more pattern into your space, an accent chair is the answer to your prayers. Accent chairs are available in so many interesting, eye-catching patterns—florals, geometric, chevron, Chinoiserie, animal print—it's easy to get creative.
You may want to use a patterned accent chair as a focal point in an otherwise subdued space. Or, you can use it to bring in a second pattern to compliment another one in the room. Don't be afraid to have fun with it! A touch of the right bold pattern can take your space to a whole new level. Just take care to choose something that doesn't clash with the patterns and designs in the rest of the room.
Here at Conway Furniture, we don't underestimate the power of any piece of furniture, no matter how big or small. That's why we stock up not just on the big main pieces, but the secondary ones too! Our selection of accent chairs includes fabrics, colors, patterns, and styles to fit any interior design scheme and personal taste. If you need help figuring out what will work best with the rest of your furniture, our team members are on hand to help you choose the perfect one.
View our accent chairs and other home furniture online or test them out at our showroom today!