6 Good Reasons to Rearrange Your Furniture
July 15th, 2020
Rearranging heavy, bulky furniture sounds like a daunting and arduous task. Plus, you probably spent a lot of time deciding where to put every item in each room of your house, so why would you want to spend more time and energy completely undoing and redoing all of your thoughtful work?
You might be surprised to learn that there are actually a lot of different reasons and benefits to rearranging your furniture from time to time—check them out below!
1) The season is changing.
A lot of people switch out some of their décor and other accessories to embrace a new season, but this is also a good time to switch up your furniture. The main reason for this is the way light changes at different times of year.
You might want to position your couch by the window for the best light in the summer, so you can spend afternoons reading. But in the winter, moving it against a different wall might open up a few extra heating vents to keep your space cozier. Moving furniture into different light also helps even out the fading on your pieces.
2) Let your floor breathe.
Furniture that has been in the same place for years wears down carpet and flooring and until you rearrange, you may not even realize it! Moving heavy pieces around gives you the chance to fluff up dents in the carpet and refurbish marks and staining on wood, tile, and other flooring.
A new layout will also help establish new patterns for foot traffic. Giving the areas that have been high-traffic for years a break will make your flooring last longer.
3) It will be easier to deep clean your space.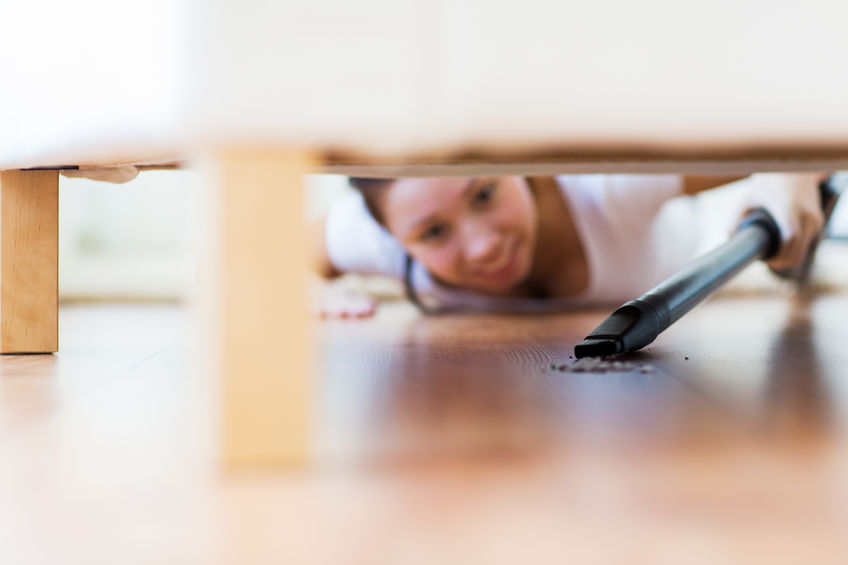 How often are you vacuuming under the couch or sweeping under the bed during routine cleanings? Probably never. Rearranging those pieces will reveal and give you the chance to address areas you forget about, can't typically reach, or just outright skip on your regular cleaning to-do list.
You'll feel a lot better knowing those dust bunnies, crumbs, and dirt are gone and be able to scrub out scuff marks and other staining. Removing that longstanding dirt and debris will also improve the air quality in your space. And who knows—you might even find that phone charger that disappeared last year!
4) You'll be motivated to declutter.
Your furniture probably isn't the only thing that never moves in your most-frequented living areas. Configuring a new layout will force you to sort through those piles of clutter that have taken over your space. It's a good opportunity to purge what you don't use or need for donation or the curb.
As you sift through your belongings, you'll also be able to evaluate which of the items you do keep need to be replaced after years of use. Then, once you've finished, you can arrange everything with a fresh system of organization that will be easy for you to maintain.
5) Switch things up and refresh your space.
Something as simple as moving the furniture around can make a huge difference in the look and feel of a room. You can open up your space and make it look bigger, let in more natural light, and make it more functional with just a few quick changes.
Trying something new with your furniture could also be all it takes to give your space the refresh it needs. Especially if everything has been in the same spot since you moved it in, the same old arrangement can start to feel tired. Get a full revamp without having to go to the trouble or paying for the cost of an entire interior design overhaul or remodel!
6) Rearranging furniture makes you feel better.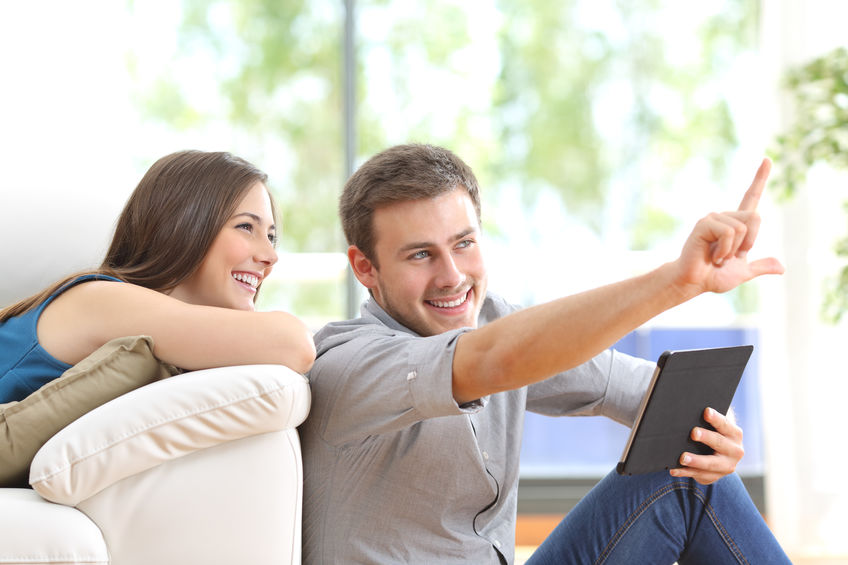 Furniture rearrangement doesn't just have aesthetic and functional benefits for your space, it also has psychological benefits for you! This type of big project is a great way to relieve stress and make you feel accomplished.
Coming up with a new layout can be challenging, which makes it that much more satisfying and a great distraction from whatever else might be going on in your life. It's a means of creative expression with therapeutic value.
If you're rearranging your furniture and find that a few items could use an upgrade or you need something extra to fill out your space, Conway Furniture can set you up with the perfect piece! Our selection of high-quality furniture covers every room in the house, including a home accent collection with everything you need to put the finishing touches on your new look.
Call us at 519-291-3820 to speak with a furniture specialist about your needs today!