5 Floor Protection Tips to Use This Winter
October 27th, 2020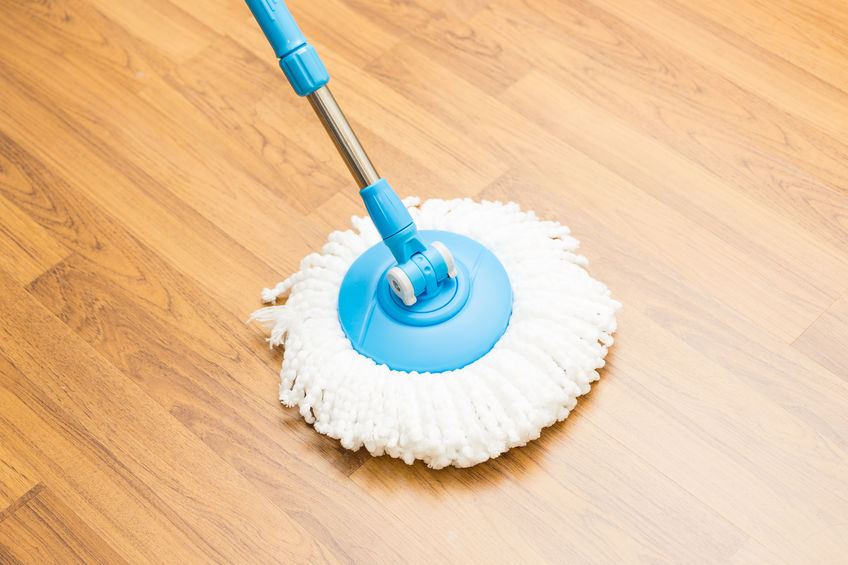 Even though it feels like fall has just begun, winter will be upon us before you know it. Along with savory holiday dishes and online gift shopping escapades, the winter season also means snow, ice, and frigid temperatures here in the north. While you may enjoy the prospect of waking up to a winter wonderland sometime soon, the floors in your home won't be feeling the same.
Winter weather can wreak havoc on all types of flooring—hardwood, tile, vinyl, carpeting, etc. If you don't take the proper measures to protect your floors from winter dirt, grime, and moisture, you could be looking at a big bill for repairs or even replacement come spring. To preserve the quality of your floors for the upcoming winter, heed these top tips below from Conway's flooring experts!
1) Place protective mats at all home entrances.
The best way to protect your floors during the winter season is to minimize the amount of dirt, salt, moisture, and other debris to which they are exposed. An easy way to do this is to place shoe mats inside and outside of entryways. This should include front, back, and side doors, as well as attached garage entrances. Don't forget to clean and vacuum these mats every few weeks as well, so they continue to effectively catch debris.
2) Have everyone remove their shoes before entering.
Asking household members and visiting guests to take their shoes off before entering your home is another good measure for keeping damaging winter debris at the door. Place boot trays and shoe racks visibly at the inside of entrances to encourage shoe removal. Or, if you want to be more direct, place a friendly note at the door asking people to put their shoes on the mat before entering.
For pet owners, remember that your furry household members can't remove their paws, so you'll need to wipe them down after every walk.
3) Use area rugs in high-traffic areas.
In addition to making your home feel cozier for winter, area rugs act as a great barrier between your floors and the outdoor winter materials that will inevitably get tracked in. Like your door mats, you should also routinely vacuum rugs in the winter to prevent moisture and dirt from becoming embedded. Area rugs will also serve as an extra layer of protection from the increased holiday foot traffic your floors are likely to see.
4) Keep up with floor cleaning.
When the snow starts to fall and the winter boots come out, it's time to increase the frequency of your sweeping, mopping, and vacuuming. Salt and dirt can quickly scratch and dull the finish of your floors, so it's important to remove them as quickly as possible. Similarly, you should not waste any time mopping up moisture from snow or ice that sneaks by the door, particularly if you have hardwood floors that are susceptible to warping from excessive moisture.
5) If you have hardwood floors, consider using a humidifier.
Speaking of hardwood flooring, dry winter air can be especially damaging to wood floors, causing cracks, splitting, and warping that can lead to larger gaps. Blasting the heat on those cold winter nights can make the effects even worse. In rooms with hardwood floors, using a humidifier can help maintain consistent moisture levels in the air and prevent damage that can occur from too much fluctuation in humidity. Plus, it will also help protect any wood furniture you may have in the room as well.
If your flooring has already seen too much damage from years of winters past, Conway Furniture can set you up with new custom floors for any room in the house! We carry a full range of flooring options from laminate to vinyl, to hardwood or carpeting, and more.
Contact our flooring team today to get started with a free in-home estimate!