Adding Tile Into All Spaces
August 2nd, 2017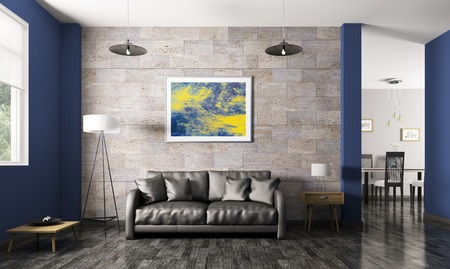 Many people believe that tile flooring is only used in kitchens and bathrooms but that is a common misconception. If you are a fan of tile floors, you probably understand that the options for tile floors in your home are limitless.
The use of tile flooring has expanded throughout the home into living rooms and bedrooms, giving homeowners plenty of new options.
Living Room
Many homeowners are starting to use tile flooring in their living rooms and the final product is not as strange as it might sound. If you want to make your living room stand out, add tile from wall to wall with a colorful carpet in the middle. Your living room is probably one of the most high-traffic rooms in your home, and having tile flooring can help you better maintain it.
Bedroom
Having tile flooring in your bedroom may not be the most common look, but you would be surprised with the elegance this type of flooring provides. Choose anything from a ceramic to a travertine style and decide if you want one uniform color or several different ones. Tile in a bedroom is great because it is easy to clean, durable, and cool beneath your feet; unless you don't want cool, in which case in-floor heat can be installed.
When adding tile to your bedroom, consider going with soothing and relaxing colors such as gray or cream. You would be amazed at how nice a bedroom can look when the floor matches the walls so pick a shade that goes well with your theme. Again, if there are spaces that absolutely need something non-tile then feel free to utilize area rugs to fill those space.
Many different rooms can now benefit from tile flooring, a design trend that is growing in popularity. If you are interested in installing tile in your home, contact Conway Furniture.