3 Things to Consider When Purchasing an Electric Fireplace
December 15th, 2022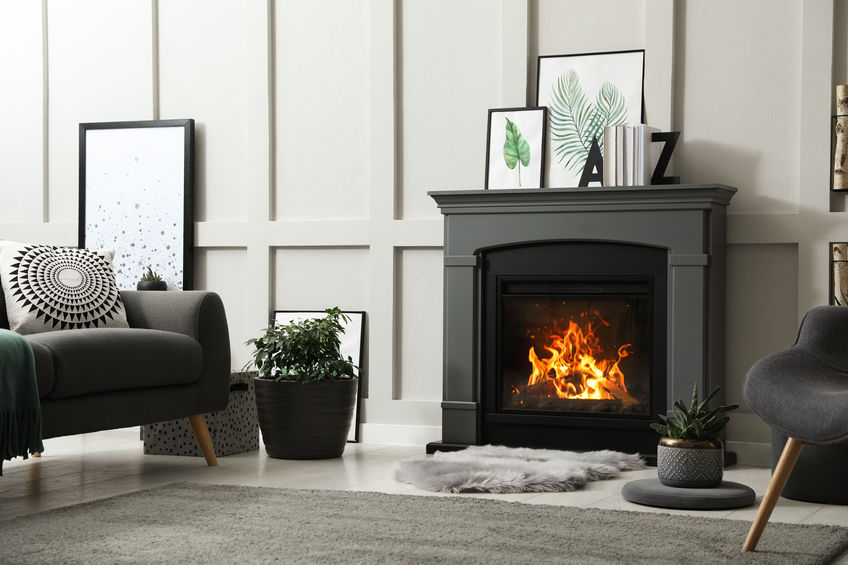 Tis the season to be warm and cozy by a nice indoor fire watching movies with your family, but what if your home wasn't blessed with a traditional wood-burning fireplace?
Electric fireplaces have many benefits and are an excellent alternative to a wood or gas fireplace! They are cost-effective, easy to install, and don't create a mess, but if this is your first time purchasing an electric fireplace, it can be difficult to know what to look for and what will work well in your home.
Here are three things to consider when purchasing an electric fireplace!
1) Your Electrical Setup
You won't need a chimney or flue in your home since the flames in an electric fireplace are not real. Most electric fireplaces only need a standard household outlet, but that outlet needs a dedicated circuit breaker.
Consider what room you want to place your fireplace in, and know that using an extension cord is not recommended. You may need the assistance of an electrician to make a specific room a viable option for an electric fireplace.
2) The Heat Output for the Room
Electric fireplace heat outputs are measured in BTUs. The higher the BTU, the higher the heat output will be from the electric fireplace. The room size you want to heat will determine the heat output you should consider. Most electric fireplaces produce 5,000 BTUs which will heat up to 400 square feet.
3) The Design of Your Fireplace
Consider what type of fireplace will complement your existing home décor. Many shapes, sizes, and designs are available, so you won't struggle to find a fireplace that suits your home.
If you are one of the many homeowners that want to have their TV above their electric fireplace, you will need a fireplace with a front vent. If the fireplace you have in mind has a top vent, you will need to place enough space between the television and the fireplace. There is also the option of purchasing an electric fireplace that comes built into a console!
At Conway Furniture, we have several options for high-quality electric fireplaces that would look gorgeous in anyone's home. Whether you want to add extra heat to the family room or create a cozy aesthetic in your guest bedrooms for the holiday season, our fireplace options are perfect and are currently 15% off while quantities last!
Contact us at (519)291-3820 or stop by in-store to get your hands on a stunning electric fireplace for the winter season.