3 Things to Consider When Buying an Entertainment Center
September 14th, 2012
If you're in the market for an entertainment center, you can't just go out and buy the first one in your price range that looks nice. You have some things to consider, just the same as with any home furnishings. So, ask yourself these questions: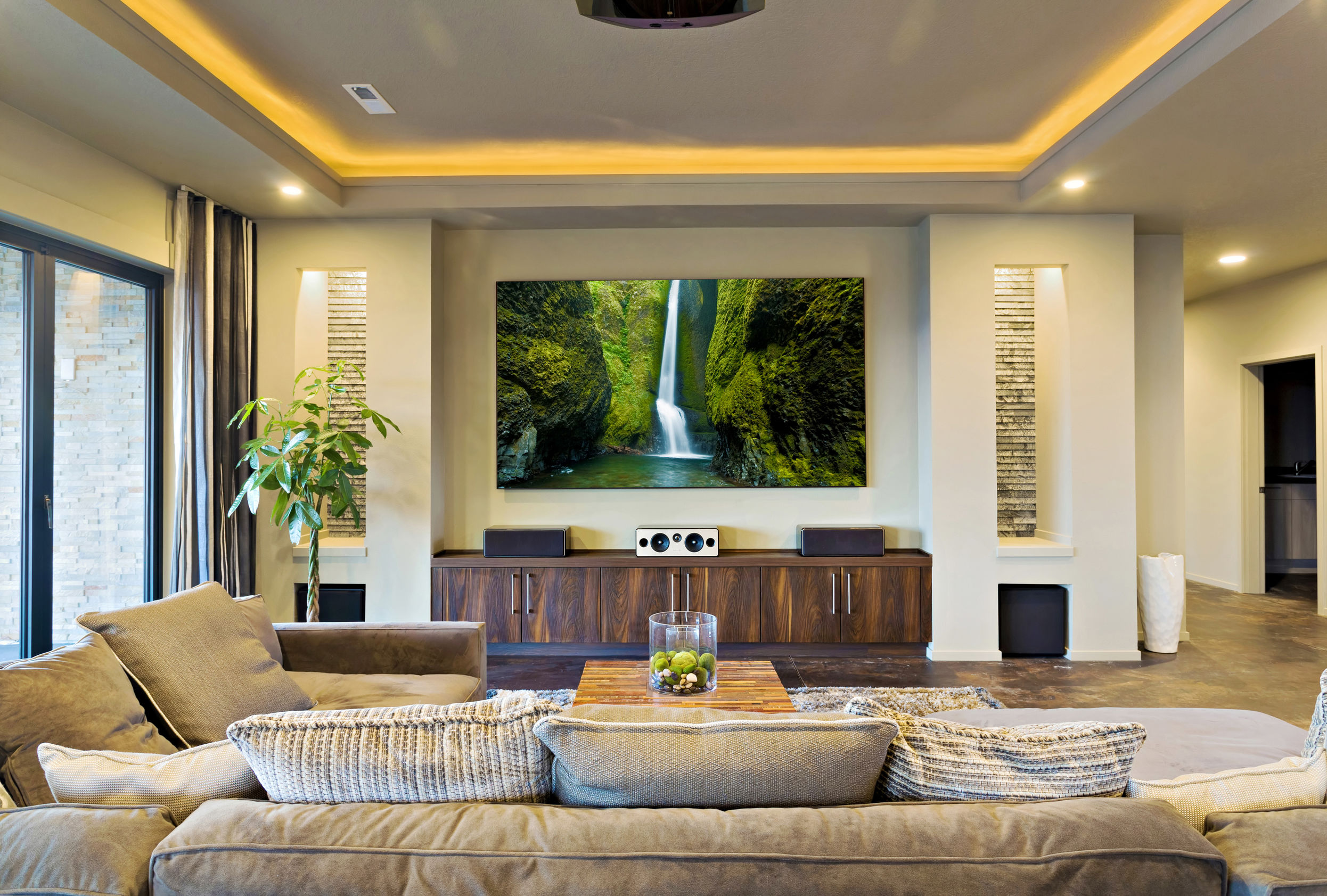 Where will it go?
First, you need to figure out where you want the entertainment center to be in the room. Is it going in a corner or along a flat wall? When you figure this out, you'll also need to figure out how much space it can afford to take up.
If you want to place it between two windows, you won't want a unit that is too wide. If you're working with limited space, you won't want one that has too much depth. So, plot out the maximum size and stay within those dimensions.
What will go in it?
A television? An A/V receiver? Game consoles, blu-ray players, etc. Figure out the largest dimensions of each of these objects for width, height and depth and make sure your entertainment center can house all of them.
Keep in mind that, while the receiver, for example, might be the bulkiest of the devices, another's width might still be larger while another's depth might also be larger. Therefore, measure all devices and record all of the largest measurements. You could also consider whether an electric fireplace would be useful in your room as many of today's entertainment units are available with this feature built in.
How will it fit with the style of the room?
Now that you have your size requirements, you can figure out what look best facilitates your room's style. If your room has a rustic farmhouse aesthetic, you may wish to go with a plainly styled, lightly washed unit. But, if you draw from Eastern inspiration, you might choose a unit that accentuates Asian design and heritage. If you have an eclectic style, then you could end up choosing almost anything!